Top Ten Must Have Wedding/Engagement Photo Poses
We love our candid photos, but the majority of our portraits involve at least a little bit of posing help from us. We've noticed that through all of the weddings & engagement sessions that we do, we tend to gravitate towards certain poses, so we've rounded up some examples of our top ten MUST have photos for engagement sessions & weddings!
1. Holding Hands
Just you & your boo taking a little stroll together! One of the most simple poses you can do; it should come naturally since it's something you do all the time but it makes for awesome photos.
2. Veil Shots
Whether it's just the bride under her veil or her honey sneaks in there with her, we love dreamy veil shots like these!
3. Hug from behind
It may sound a little cheesy but it looks GREAT in photos! This one works standing OR sitting, make sure you nuzzle in close for some extra cuteness!
4. Intimate Moments
Even if you're not the ooey gooey romantic type, your photographers should be able to capture some beautiful intimate moments between you and your love, whatever that might mean for you!
5. Fun Moments
A wedding (and engagement session!) should be all about FUN! If the two of you enjoy being silly together, having a little dance party, or sharing some bubbly, let your photographers know so they are sure to snap all the right moments.
6. Ring Shots
During engagement sessions AND weddings we always make sure we grab some shots of the rings, both on the couples' fingers, and solo.
7. Dress
The dress is one of the most important parts of a wedding, so your photographers should make sure they get lots of shots of it - on AND off the bride!
8. Bride Solo
You've spent hours having your hair curled to perfection, your makeup applied just right, and you're (hopefully) wearing the dress of your dreams - make the most of it! You don't need to channel your inner model for your photos to look amazing, all you need to do is show up & show off, your photographers should handle the rest!
9. Groom Solo
The only person that's even allowed to look as good as you on your big day - your new hubby! Make sure your photographers take the time to get lots of shots of him looking all handsome on his own.
10. The Dip
Another one of our all time favourite poses: the dip! It's super easy so don't be intimidated by how "advanced" this looks. Your photographers will tell you exactly how to do it so that you can ROCK this pose! It's also good practice in case you need a big finale for your first dance.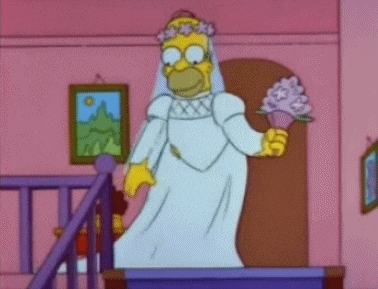 So there you have it, TAB Media Wedding Photography's Top Ten Must Have Wedding/Engagement Photo Poses! Let us know your favourites, or if there's another pose that you LOVE that you don't see on the list! If you love everything you see & you need a wedding photography team for your 2020 wedding in Nova Scotia check out our packages. Feel free to send us a message any time if you have any questions or are interested in scheduling a FREE consultation with us to see if we can make your wedding photography dreams come true!
#weddingphotography #engagementphotography #weddingphotoposes #engagementphotoposes